Puntarenas
|
Parrita
|
Parrita
Palo Seco is almost like an island, as it is a secluded private strip of land where on one side you have the beauty of the Pacific Ocean on the other you have the nature of the Parrita Mangrove.
Because of it being far away from the town of Parrita, you will need a car to get to the property, and go from it to other places such as the world famous Manuel Antonio National Park, which located in the next door town called Quepos, only a few miles from the town of Parrita.
There are few neighbors around the property, as it is a secluded area.  However you are always surrounded by nature, and you have the beach just a few feet away. This is a 3 bedroom, 2.5 baths, 2 story beach front home.  Outdoor swimming pool, granite countertops in the kitchen, wide open spaces.  Plenty of balcony space upstairs and downstairs.  Lots of green areas, palm trees, beach.
The property has a perimeter fence, a nicely maintained gravel road, a very large parking area, 2 containers that serve as warehouses and garage area, 2 kayaks and 2 paddle boards for leisure time, 1 small outboard engine boat, 1 tiki to watch the sunset, a floating dock on the Parrita estuary.  It also has a water treatment plant, as well as a 114 foot (35 meter) retaining wall for unusual high tide and erosion protection.
It also has a small guest house within the premises.  The property even has its own tractor which can be optionally purchased.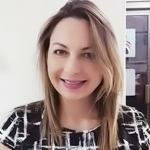 Otras propiedades similares